Plumbing Basics You Need to Know
Plumbing emergencies and problems can cause significant damage to homes. Leaks, burst pipes, and other issues can lead to water damage – which can cause damaged flooring, walls, furniture, mold growth, and other problems.
To avoid and catch these problems before they cause major damage and costs, homeowners need to learn more about their plumbing systems. This post will share the basics – including how to spot the signs of a problem with the plumbing system, fixture upgrades that can save money, and why to schedule regular maintenance services.
Plumbing Fixtures That Can Save on Water Costs
If property owners notice their water bills increasing or are too high, it could be due to an issue with their plumbing. If their plumbing or fixtures like faucets, shower heads, or toilets are malfunctioning or leaking, it can result in wasted water and higher bills.
Additionally, older plumbing fixtures can be inefficient and use more water than needed. To lower their water bills, homeowners can schedule water-efficient plumbing fixture installations of new water-saving devices, including:
Water-saving toilets come in many types, such as dual flush and pressure assisted toilets, and reduce the amount of water used each time the toilet is flushed, saving on water costs.
Low-flow showerheads use less water while still providing good water pressure, reducing water bills.
Water-saving faucets have aerators that can reduce the water used by a faucet using air, saving water costs.
Making these changes and installing these new fixtures can save homeowners money and reduce water usage to help with water conservation.
Common Signs of Plumbing Problems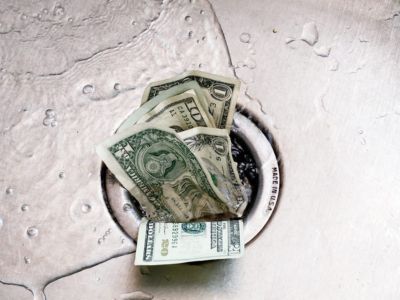 Homeowners need to be able to recognize the signs that indicate issues with a plumbing system so they can call a plumber and ensure the problem is repaired quickly before it leads to water damage or other issues. Some signs of plumbing problems plumbers recommend property owners watch for include:
Odd noises coming from the plumbing can indicate several problems with the plumbing
Reduced water pressure from the showerheads or faucets can indicate a leak, clog, or another issue
Foul odors coming from drains can indicate a clog or blockage
Slow-draining sinks or bathtubs can also signal a clog or a blockage
High water bills can indicate a leak, while high energy costs can be a sign of issues with the water heater
Plumbing Maintenance
One of the most important tips plumbers have for homeowners is to schedule routine plumbing maintenance on their plumbing systems. During maintenance, professionals can inspect the plumbing and identify issues that need repair or wear and tear that can lead to larger problems later.
Plumbing maintenance has many benefits for homeowners and their plumbing systems. Maintenance visits allow plumbers to catch problems early before more damage and costs occur. Routine maintenance can also extend the life of the plumbing, prevent issues and repairs, and save homeowners money.
About Performance Plumbing
Performance Plumbing has been serving Ball Ground and the surrounding areas since 2016. They offer straightforward pricing, financing, and free in-person estimates. Call them today for plumbing services in Ball Ground, GA.